Wow! We sold out the Studio Vino Parents Night Out! Thank you to all of those who attended, and to Studio Vino for putting on this great event. We raised a whopping $920 for Community Preschool!
Join us on Friday, November 7 for an authentic, homemade spaghetti dinner prepared by the teachers, board members, and volunteers from Community Preschool. You won't want to miss this chance to feed your family a delicious meal and socialize with classmates and their families.
Come anytime between 5:30–7:00 p.m. In lieu of tickets, donations will be accepted at the door.
Plus, a live auction of decadent desserts will be held every 15 minutes! You can contribute your own dessert by bringing it Friday morning, or when you arrive for dinner on Friday evening.
If you have any questions, please e-mail Meaghanne.
Smashburger Fundraiser Day Results
Thank you to everyone who attended the Smashburger Fundraiser Day! We brought in a total of $800 worth of sales, and at 20% that's $160 raised for Community Preschool!
And thank you to Smashburger for putting on this event!
What is "Developmentally-Appropriate Practice"?
You probably have noticed that our classrooms have a lot of bustle and noise, that children are up doing things, talking, playing, and exploring. Such a classroom environment differs from the old grade-school images of a teacher doing a lot of talking at a blackboard while children sit and listen quietly at their desks.
Research and experience tell us that to be effective with young children, teaching practices need to be "developmentally-appropriate." What this means is simply that educators need to think first about what young children are like and then create an environment and experiences that are in tune with children's characteristics.
Early childhood, after all, is a time of life quite different from adulthood, and even from the later school years. Children 3–6 learn far better through direct interactive experiences than through just listening to someone talk. They learn extraordinary amounts through play and exploration. And the younger children are, the more what they learn needs to be relevant and interesting on the day they learn it, not just in the context of some future learning.
Based on such knowledge about what children of this age are like, we design our program to fit them. It works a lot better than trying to redesign children!
A developmentally-appropriate program like ours is age-appropriate. But that's not all. To make a program a good place for every child, we gear our classroom environments and activities to this community and the families involved. We're eager to learn as much as we can about each child's family, cultural background, past experience, and current circumstances. With this knowledge we work to create a program that fits the children and the families we serve.
Source: Family-Friendly Communication for Early Childhood Programs; Deborah Diffily and Kathy Morrison, Editors; Copyright © 1996 by the National Education for the Education of Young Children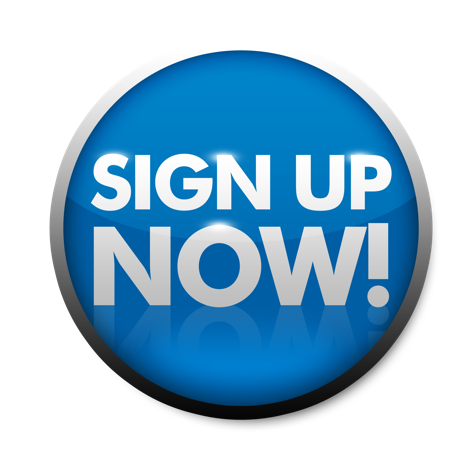 We have a few spots available in the following classes.
Ms. Jodie's Friday 2s (9:15–11:15 a.m.)
Ms. Jodie's Monday/Wednesday 3s (9:00–11:30 a.m.)
Mrs. Miller's Pre-K Monday/Tuesday/Wednesday/Thursday 4s (9:00 a.m.–12:00 p.m.)
If you are interested in enrolling your child, please download the Registration Packet and contact the appropriate class coordinator right away!
We'd love to have you and your child as part of our community!
The Parent Helper: October
What a busy month full of fun we have planned for October! Be sure to read the newsletter thoroughly so you don't miss anything.
We are featuring events like:
Smashburger Fundraiser Day
Studio Vino Parents Night Out
Field trips to the pumpkin patch
Costume days for Halloween
We also have opportunities for families to lend a hand:
Playground committee
4s scrapbooks
Cold-weather clothing donation
And we're so happy to welcome Ms. Tammy back to school. We missed her friendly grin and her organizational skills around our school.
Please click the newsletter at the left and read all the details!
We Want YOU for the Playground Committee
Calling all researchers, fundraisers, grant writers, and community builders! We need parents, grandparents, neighbors, or anyone you can round up to help make the new playground a reality.
To get involved please click below:
---
Building a New Playground One Brick at a Time!
Help Community Preschool create a new playground!
Order a brick measuring 4″ x 8″ for $85, or 8″ x 8″ for $150. Choose the text to be inscribed, and then the printed bricks will be placed in an outdoor sitting area for all parents and students to see. Donate to the playground fund and leave a message in stone for future generations of Community Preschool!
To order your brick, please complete both sides of this Brick Order Form, include your payment, and return both to Community Preschool in person or by mail.
If you'd like to pay via PayPal, click the Donate button, and the either email, mail, or hand-deliver the completed Brick Order Form.
Visit the Playground page to learn more about this project and our efforts.
Welcome!
A good preschool meets the educational and developmental needs of the children it serves. At Community Preschool, children are given the opportunity to play alone and in groups. There is active play balanced by quiet activities both indoors and out. We encourage creative expression through language, movement, listening, and discussion. We also encourage children to learn through sensory experiences and play materials with different textures.