The election for the 2015–2016 board of directors is taking place this week. Parents, please check your e-mail for the online ballot and cast your vote!
If you need the link, feel free to e-mail Sharel C. for the information.
The Write Stuff
Long before a child learns to form letters with a pencil or marker, she has taken many steps toward learning to write. Children must have many opportunities to use their hands to do various things before they can successfully print letters.
Molding with clay, using large and small LEGOs, picking up beads, and playing with knobbed puzzles all prepare the fingers and hands for writing. Scribbling with markers and crayons, controlling a pencil for use with a stencil, using chalk on the sidewalk, and painting with fingers and large brushes are a few of the ways children practice for later writing.
We stock our room with plenty of paper, paper clips, staplers, pencils, markers, and crayons, and we make sure that these materials are available for children to use whenever they choose. Children may want to "write" notes to eerie friends or messages to their teacher or parents. They use writing materials in their dramatic play—making signs for a store, tickets for a show, menus for a restaurant, and so on.
As children experiment, developmental stages of writing become evident. Children move from random scribbling to controlled scribbles, to random alphabet letters, to consonants that represent words. Only with lots of opportunities to practice can children move through these stages.
If your child does not have a proper pencil grip, cannot purposefully manipulate a crayon, or simply shows no interest in learning to write, he or she probably is not ready to do so. Take care not to push. Children enjoy learning a new skill only when they are really ready for it. Getting ready is just as important as mastering the skill.
Source: Family-Friendly Communication for Early Childhood Programs; Deborah Diffily and Kathy Morrison, Editors; Copyright © 1996 by the National Education for the Education of Young Children
Fill Out the Parent Survey in January
Our school is made better by the families who make up our community. We ask that you help us to improve by giving us your feedback. Please take our short survey by visiting surveymonkey.com/r/JMDGH82 during the month of January. We'll compile the results after January 31 and use what we learn to make Community Preschool the best it can be.
Board Elections in January
Attention all of you energetic, organized people! Board elections are held in January to fill open positions for the 2015–2016 school year. Serving is a two-year commitment, and a great way to get involved in your child's education and the success of our preschool!
In return for serving on the board, officers receive:
• A 10% tuition discount,
• An exemption from community job assignments,
• First priority for class registration and parent-help signup.
Board members returning next year include—
Rosa Crawford, Treasurer (Running for President),
Kyla Omollo, 4s Class Coordinator,
Meaghanne Oresjo, Development Coordinator,
Sharel Cameron, Publicity Coordinator.

The open positions include—
President,
Vice President/Special Events Coordinator,
Treasurer,
2s/3s Class Coordinator,
Community Jobs Coordinator.
Following are quick descriptions of open positions. Complete job descriptions are posted on the bulletin board in the hallway. Or you can e-mail Erika P. for more information or to ask any questions.
President: Oversee the preschool and ensure that it runs effectively and smoothly.  Must currently be serving on the Community Preschool board to be eligible for this position.
Vice President/Special Events Coordinator: Part of the executive board, and will move into the position of President the following year. Records monthly board meeting notes, makes sure supplies are ready for registration and fall open house, schedules and promotes photographer, orders t-shirts, arranges and tends to events such as the spaghetti dinner, walk-a-thon, pancake breakfast, etc.
Treasurer: Responsible for collecting and recording tuition, making deposits, paying bills and salaries, creating and maintaining a yearly budget, providing necessary information to the accountant, getting mail from the PO Box, and preparing the treasurer's report for board meetings.
2s and 3s Class Coordinator: Maintains parent-help schedules and contact information, maintains an accurate roster for each class and notifies board/teachers when changes are made, helps Ms. Tammy compile and update student records, and returns phone calls/emails in a timely manner.
Community Jobs Coordinator: Coordinates sign-ups, schedules, and completion of community jobs for the school year.
All board members are required to attend monthly board meetings.
If you are interested in running: Write a Letter of Intent stating the position, why you are qualified for/interested in that position (background, personality traits, etc.), and any personal or school-related information you'd like to include (which classes your children have been in, etc.). A small photo may be included with your Letter of Intent to help parents recognize you when voting.
Letters are due by 11:30 a.m. on Friday, January 23. Place your typed letter in the President's bin in the hallway (next to Mrs. Miller's door) or e-mail it to the Erika P. by January 23. Voting will take place the following week (January 26–30) and results of the election will be available no later than Monday, February 2.
The Parent Helper: January 2015
The holidays are over, January is here, and we're ready to jump back into our school schedule.
Jump in with us and check out what's happening in the newsletter.
Parent Survey
Studio Vino Parents Night Out
Elections for Board of Directors
Class Openings for Third Quarter
Thank You for Holiday Generosity
Playground Brick Orders
Upcoming Events
Click the image to the left to access the newsletter.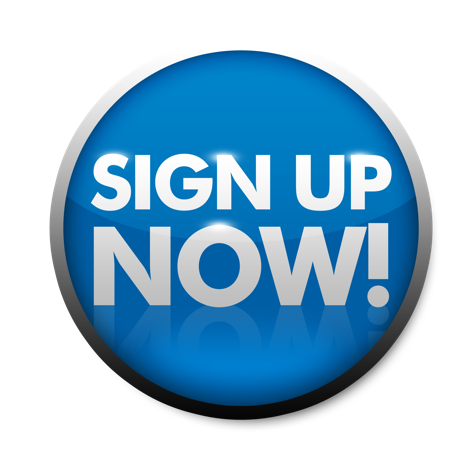 We have a few openings in the following classes, beginning with the third quarter on January 5.
Ms. Jodie's Monday/Wednesday 3s (9:00–11:30 a.m.)
Ms. Jodie's Tuesday/Thursday 3s (9:00–11:30 a.m.)
Mrs. Martinez PM 4s Monday/Tuesday/Thursday (12:45–3:15 p.m.)
Mrs. Miller's Pre-K 4s Monday/Tuesday/Wednesday/Thursday (9:00 a.m.–12:00 p.m.
If you are interested in enrolling your child, please download the Registration Packet and contact the appropriate class coordinator.
We'd love to welcome you and your child to our community!
Welcome!
A good preschool meets the educational and developmental needs of the children it serves. At Community Preschool, children are given the opportunity to play alone and in groups. There is active play balanced by quiet activities both indoors and out. We encourage creative expression through language, movement, listening, and discussion. We also encourage children to learn through sensory experiences and play materials with different textures.